Commencing the Second Phase of "5: Designing Media Ecology"
『5: Designing Media Ecology』第2期について
10/16/2022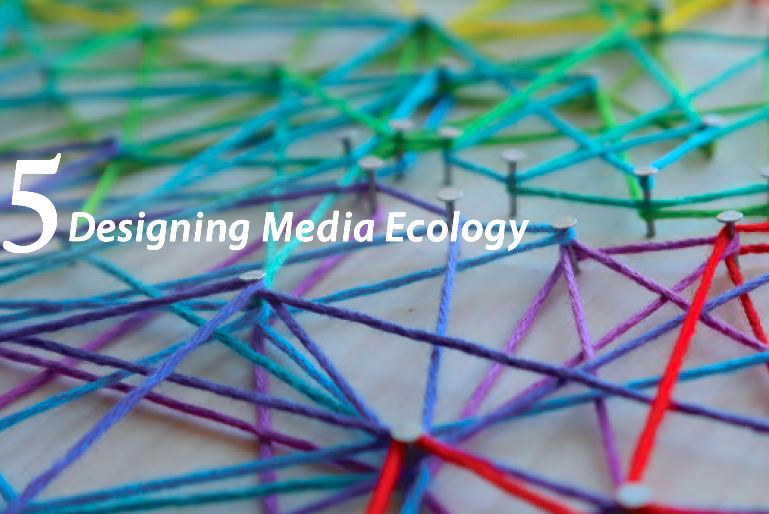 The bilingual little magazine "5: Designing Media Ecology" was launched in 2014 by seven friends who each chipped in 70,000 yen to start publication.
Since then, we have published twice a year while gradually increasing our circulation, and a total of nine issues have been released by December 2018.
On behalf of the editorial team, I would like to express our sincere gratitude to all our readers and contributors for allowing us to come this far.
Thank you very much.
For various reasons, the publication of Issue No. 10 has been suspended, and I want to take this opportunity to apologize to those looking forward to its publication.
In the meantime, members of "5" have continued various projects including the website and Radio5.
INSTeM, which began with the encounter between Osamu Sakura and Yanghyun Chun, is a nexus that bridges different fields and disciplines and sits somewhere between academia and society.
In fact, the original goals and activities of "5" serve as a foundation for the creation of INSTeM.
The editorial board of the magazine "5" has been in discussion since late 2021, and has decided to start a new phase of "5: Designing Media Ecology" as a magazine of INSTeM.
The magazine will maintain its original name and will begin its new chapter within the nexus of INSTeM, a foundation created in the same spirit as that of magazine "5".
For online shopping and further information, including back issues from the first phase, please visit "Magazine 5" on the top page.

Thank you for your continued support.
Shin Mizukoshi
Editor-in-Chief, 5: Designing Media Ecology
---
『5:Designing Media Ecology』第2期スタートについて
2014年に7名の仲間が7万円を出し合って創刊した、バイリンガルのリトルマガジン『5: Designing Media Ecology』。
その後、1年に2回出版し、徐々に発行部数を増やしながら、2018年12月までに9号を出すことができました。
ここまで続けてくることができたのは、ひとえに読者、寄稿者のみなさまのおかげだと思っています。
編集部を代表して、心より感謝申し上げます。
どうもありがとうございました。
その後、諸般の事情で出版の間隔が空いてしまいました。
楽しみにして下さっていたみなさんに、この場を借りてお詫び申し上げます。
ただその間も、『5』の仲間たちはウェブサイトをつくったり、Radio5の運営をしてきました。
佐倉統さんと千良鉉さんの出会いから始まったINSTeMは、異なる領域や分野を橋渡しし、アカデミアと社会の中間に位置するようなネクサスです。
その発想の根本には、プロジェクトとしての『5』がありました。
『5』編集部は、2021年後半から話し合い、この度、『5: Designing Media Ecology』の第2期の活動を、INSTeMの雑誌としてスタートすることにしました。
一般財団法人INSTeMの出す雑誌の名前が、『5』ということになります。
『5』を土台として生まれたINSTeMで、『5』が新たに出発するというわけです。
第1期を含むオンラインショッピングと詳細情報については、トップページの「Magazine 5」をご覧ください。

これからもどうかよろしくお願いいたします。
『5: Designing Media Ecology』編集長
水越伸